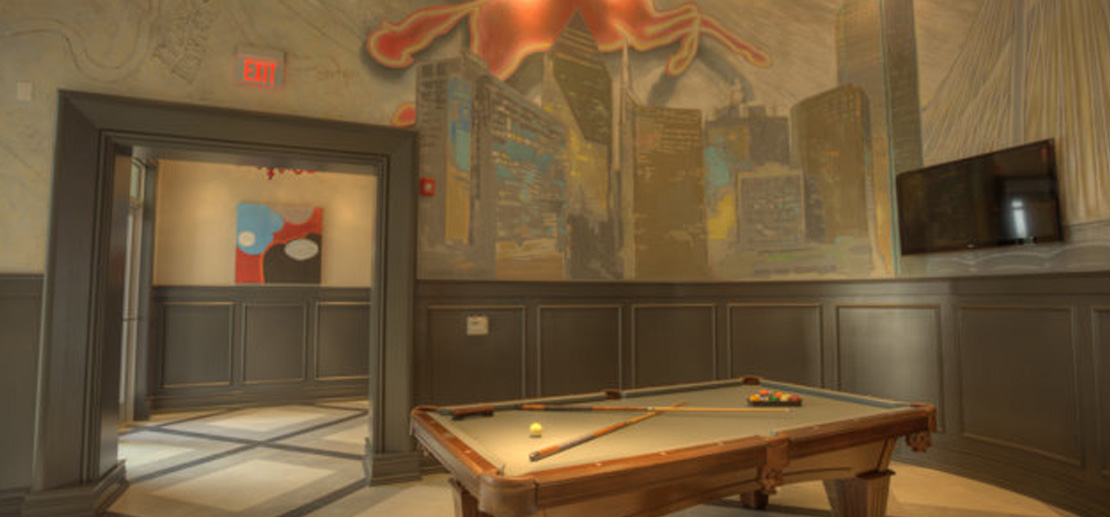 Hello, and welcome to Roomored in the City! Where we scour Dallas to uncover the hidden gems in our great city. Each week will be post on a different community, and reveal exactly what makes it unique. Thanks for joining us, and we hope you enjoy reading this as much as we did writing it!
Hello there Dallas! We are on a quest to uncover the hidden gems within the city. It is known that Uptown is a budding neighborhood, and that is where I found myself today. I searched for a place to start, and found Gables Uptown Trail after speaking to Katy, who was lovely on the phone. She encouraged me to meet with her to show me all they have to offer. As I walked on Katy Trail towards the building which is situated right next to the trail, I noticed how so many of their apartments have front yards. I was fascinated by this aspect of the community – how often do you find a suburban luxury in the heart of uptown Dallas.
As I opened the front doors, I could not help but notice the level of class the building possessed. Before speaking to Katy, I walked around the common areas. Not only was each wall decorated with stunning murals, but some even paid tribute to Dallas and its roots. These paintings gently lead my focus outdoors towards their resort style pool and outdoor lounge. I found Katy, and soon learned that the ambience was matched to its environment. In addition to a long list of amenities, Gables Uptown Trail regularly organizes brunches for their residents. To top it all off, they even offer wine tastings that are exclusive to members of the community. I have to say, getting a free drink after a hard day always puts me at ease. Until next time Dallas, if you need me I'll be here catching a game of pool!